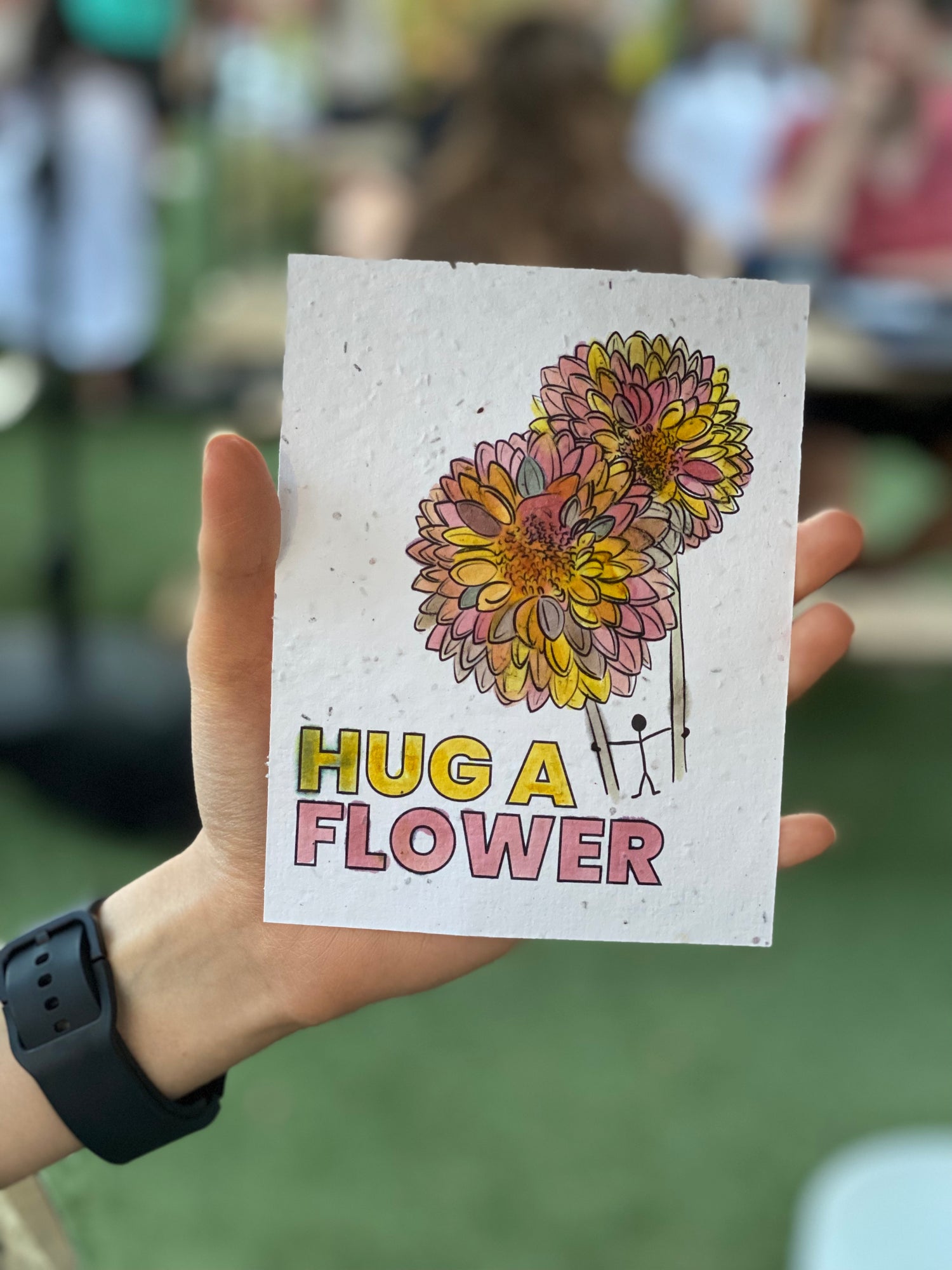 Let us host your planet-friendly Paint Nite
Looking for a fun, eco-friendly, and mildly therapeutic activity for your store, staff, kids, or colleagues?
We've got you covered! Welcome to SowSweet's Plantable Painting Workshops - an 1-2 hour (up to you) in-person activity where you have a chance to create a plantable painting with homemade organic ink!
You pick the design and give us a location and we provide the rest including:
Plantable paper canvas(es) with black and white design outlined*
Paintbrushes
Water jars
Drying cloths
Aprons**
Trays
Organic inks
Paint Palettes
What are the inks made of?

The inks are homemade in Toronto, ON from entirely non-toxic organic materials. Each ink includes the following ingredients in various proportions: Table salt, white vinegar, wintergreen oil, and gum arabic.

-

Specific pigments are created by adding:

Blue: Blueberries

Red: Beets

Yellow: Turmeric

-

From here, secondary and tertiary colours are created by mixing the primary colours in varying proportions - which is part of the fun of the workshop!

What else do we do other than paint?

Depending on your audience, our workshops are tailoured to maximize the goal of your event - whether than be to have fun, to zen out and enjoy some quiet time, to connect with others, to learn about ink-making and seed paper, the sky is the limit!

-

When you submit an inquiry with us we'll be sure to find out what your goals are and create the program around these - whether that be to include ice-breakers and team-building games, trivia, or just a really relaxing playlist!

Can we include food and drink?

Of course! We don't personally provide food or drink options but we can definitely weave in a snack or a wine/beer tasting into our program!

-

Looking for someone to host a wine or beer tasting to accompany this workshop? Let us help you find the right company, we have lots of local small biz buddies that would be happy to help out!

What settings work best?

We created these workshops to give people an opportunity to get in touch with their creative side in a way that's both engaging and kind to the planet.

-

Whether that takes place in your kitchen at your child's birthday party with 10 of their besties, in your company boardroom, in the backroom of your storefront with curious customers, or at your favourite cafe after hours - we are happy to pop up wherever you need us to!